Our Palmdale Dental Professionals Make a Difference
At AV Sierra Dental Center, our highly skilled, dedicated, and compassionate team of dental professionals work alongside Palmdale dentists Drs. Oh and Couto and are committed to making sure you experience excellence in dental care every time you visit. The team will make sure your needs are met and your expectations are surpassed, from the moment you step through our doors until you are done checking out, and they will always give you a reason to smile.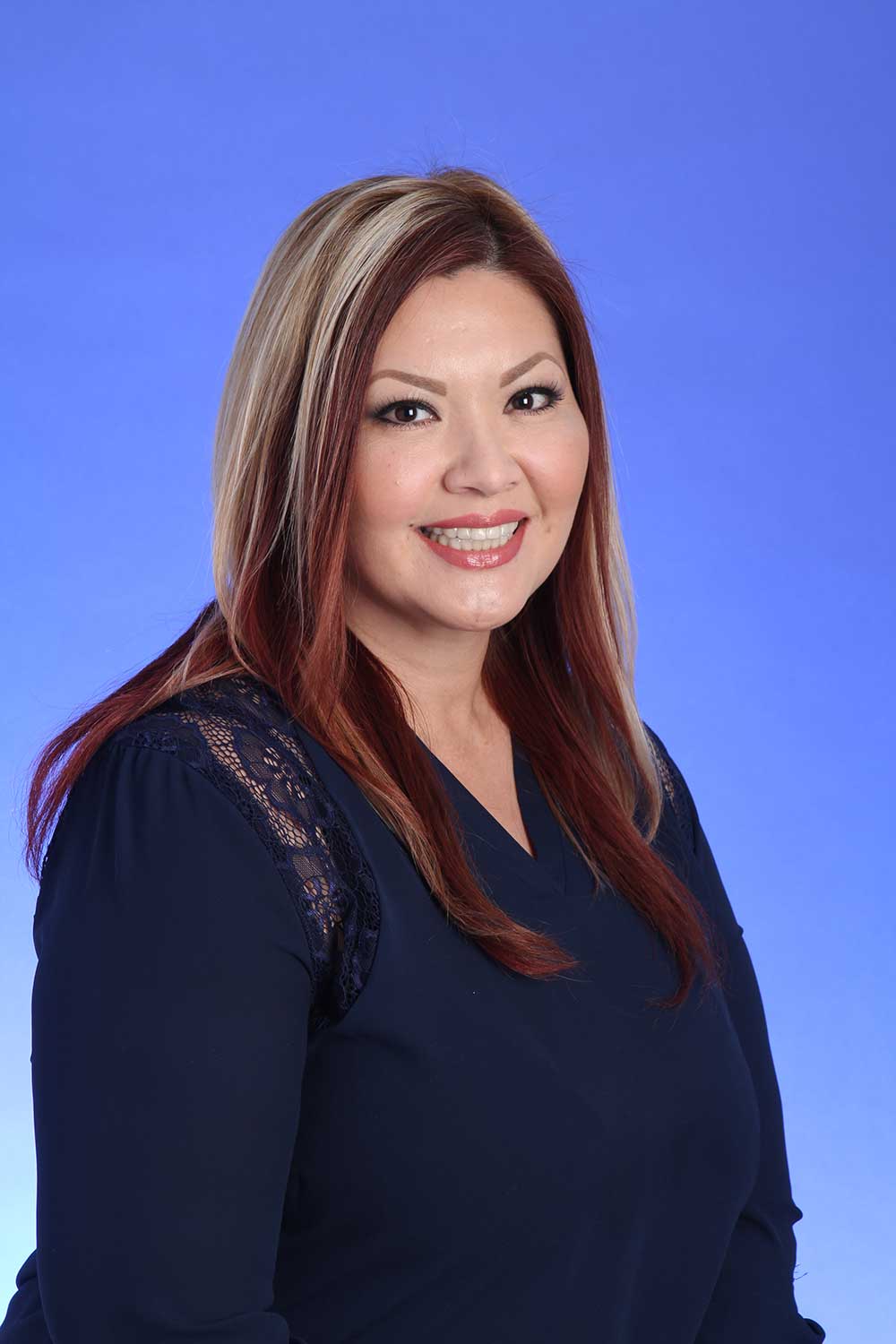 Vicky C.
Dental Marketing Consultant
Vicky attended school at the Concorde Career Institute before coming to work at AV Sierra Dental as the scheduling coordinator. Patients have grown fond of her friendly demeanor and her reliably welcoming greeting every time they talk to her. She is very sociable, and meeting new patients is one of the things she likes most about her job.
In her down time she enjoys spending time with family and friends and crafting.
---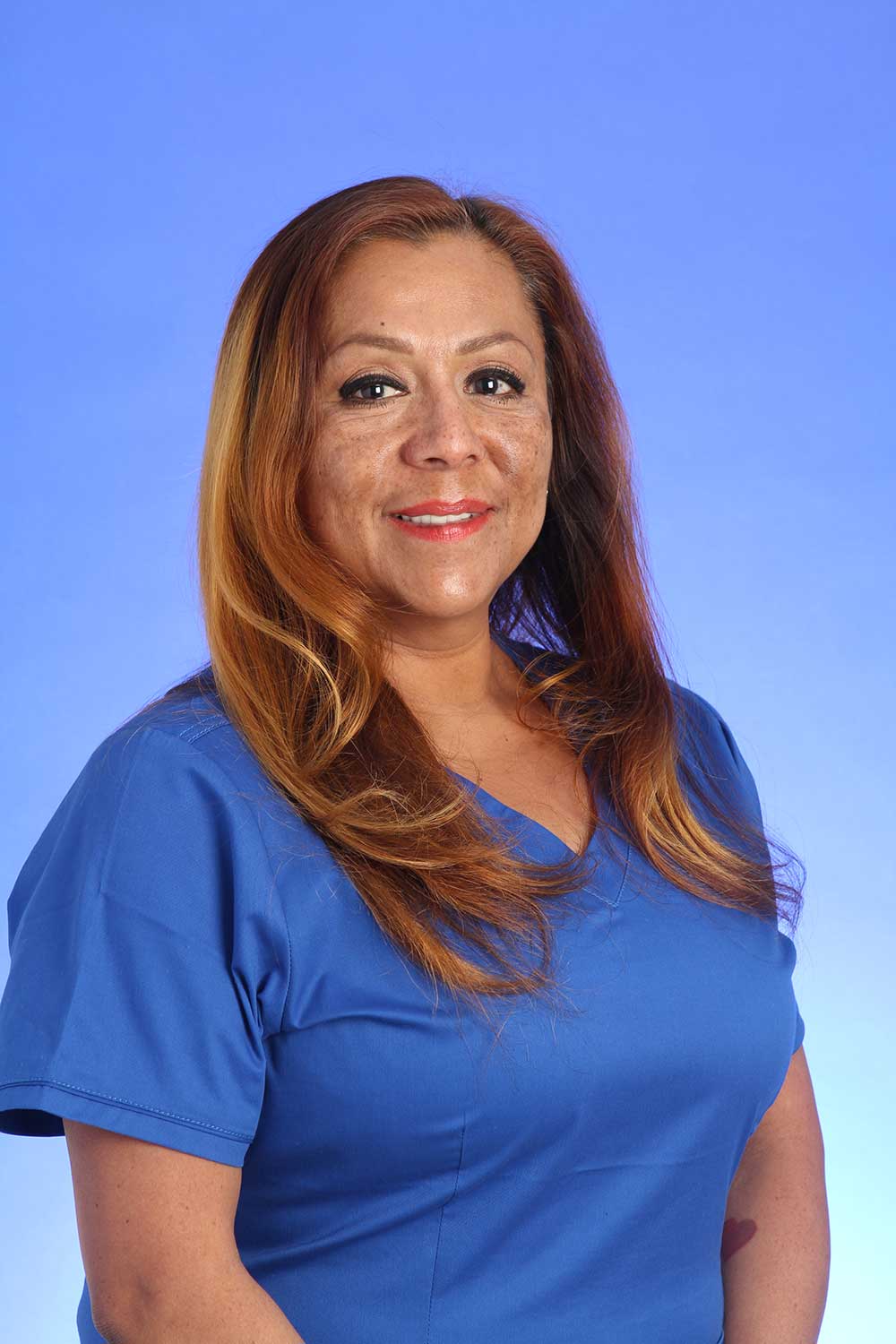 Lupe A.
Dental Assistant
Back Office Supervisor
Lupe attended dental school at Valencia College and has been working as a dental assistant for the past 25 years. She knew she had found her dental home when she took the job working at AV Sierra Dental. From the excellent team dynamic to the focus on providing superior patient care, Lupe has found a perfect fit for her skillset and work ethic.
Outside of work, Lupe is a single mom to six children and one granddaughter. She spends every second of her free time with them and prioritizes giving them the life they deserve both now and in the future.
---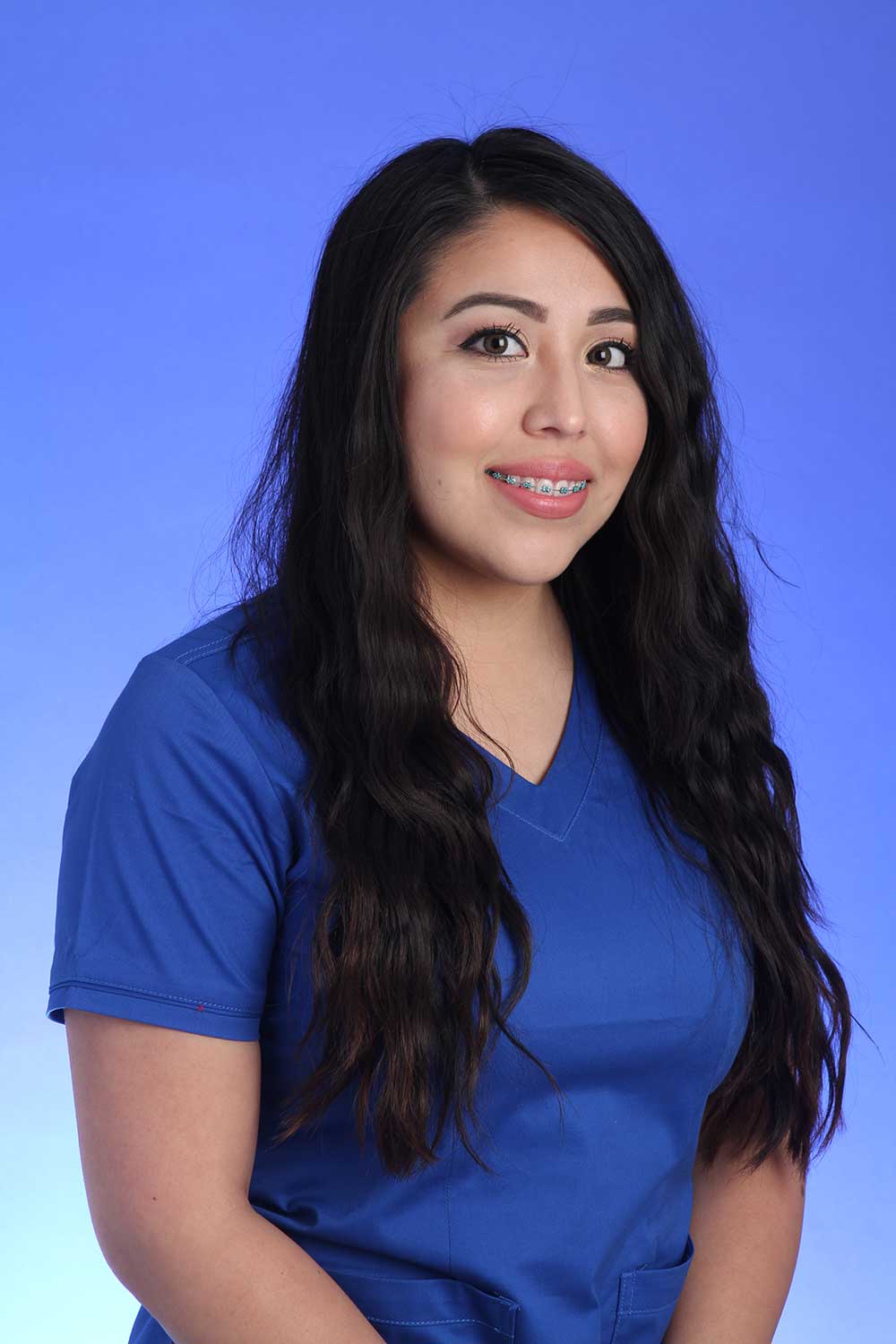 Febe M.
Treatment Coordinator
Febe has worked in the dental field for more than four years. In 2011, she studied at the Regional Occupation Program for Dental Assistants and has been working as a dental assistant ever since. She was thrilled to join the AV Sierra Dental Center team because it offered her the opportunity to expand her skillset by assisting with orthodontics and implants. She loves the office environment and the harmonious team dynamics. Febe is currently attending college to become a registered dental assistant.
Outside of work she is the oldest of five children and comes from a musical family. She enjoys spending time and making music with her siblings whenever she gets the chance.
---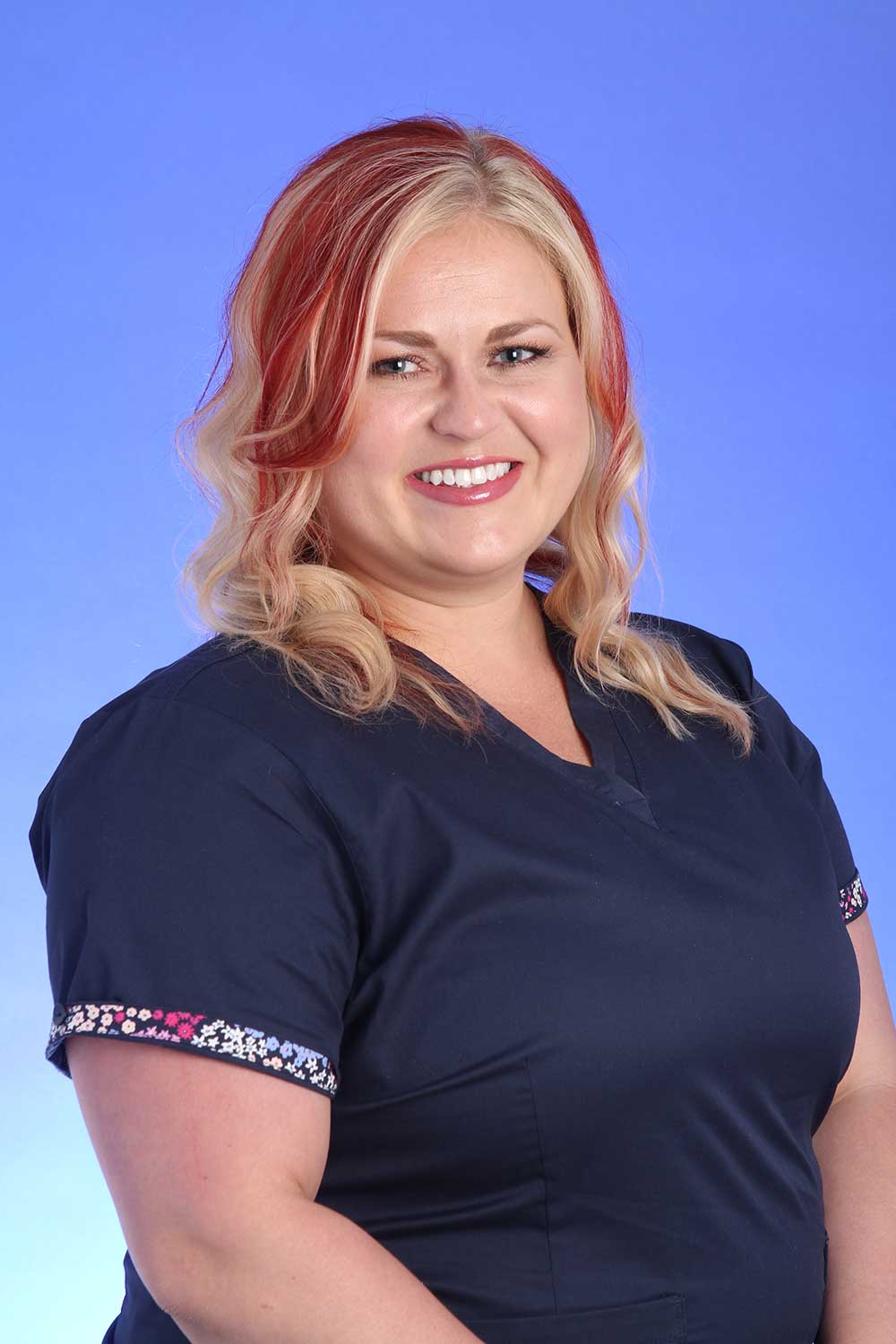 Christina O.
Registered Dental Hygienist
Christina began her journey into dentistry in the year 2000, by attending Santa Clarita Career College dental assisting program. She then went on to earn her degree through San Joaquin Valley College's Dental Hygiene program in 2007. She also has become AMD Laser Certified. She started in this practice in 2009 and has watched it grow and plans to retire with the doctor. She values being a part of an amazing team and having the ability to help everyone love their smile again. With her patients, she encourages them for their best oral health and loves building great rapport with all of them.
A California native, she loves spending time with her family. She especially loves spending time with her son, Jaxon, who is an active kid that keeps her on her toes. Family is everything to her. Baseball is a big part of her life. She is the team mom for her son's T-ball team. She has always played softball throughout her life and still plays on a softball team with her husband Jaime.
---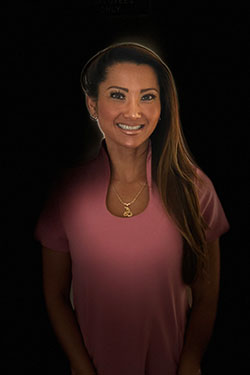 Sivenn J.
Registered Dental Hygienist
After struggling with whether to pursue a career as a registered nurse or as a dental hygienist, Sivenn decided that the dental field was the best fit with her passion for helping people live a proactively healthier life. She went on to complete four years of dental hygiene school, and upon graduation began working as a dental hygienist. She has continued on in her profession and has enjoyed helping patients for over five and a half years.
Sivenn loves interacting with her patients and making a difference in their daily lives. Outside of the office she works out five to six days a week and spends time with her son every chance she gets.
---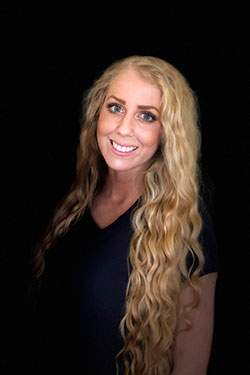 Naomi A.
Registered Dental Hygienist
After attending school for natural & life sciences and dental hygiene, Naomi came to work as a dental hygienist at AV Sierra. She has since earned her laser diode certification, and her commitment to putting patients first makes her a perfect fit for the AV Sierra team. Naomi has two sisters and a brother with whom she is close and spends her free time. She loves staying active and playing with her sweet little puppy when away from work.
---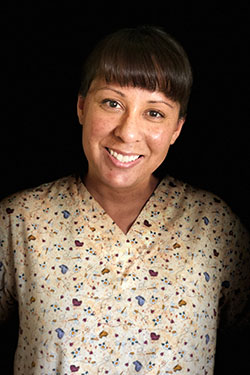 Dolores S.
Dental Assistant
Dolores has been in the dental field for 18 years. She graduated from Santa Clarita College in 2000, and is passionate about dentistry. Dolores strives to give the best quality care to each patient that walks in the door. She is very active in her church and enjoys spending quality time with her beloved children and husband.
---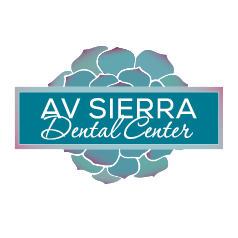 Jane C.
Dental Treatment Coordinator
Jane, our treatment coordinator, has been in the dental industry for over 15 years. She gained experience and training from the USC Herman Ostro School of Dentistry working with highly respected and well known dentists among the industries best. She always has her patient's best interest at heart and looks for the best possible way to help them out. She takes pride in her work and enjoys educating patients about treatment options so they can have a better understanding of what to expect, both financially and clinically.
In her free time, Jane enjoys spending time with her loving husband Steven and two beautiful daughters Jennalise and Mikaela. She is a huge sports fan and enjoys outdoor adventures and travel.
---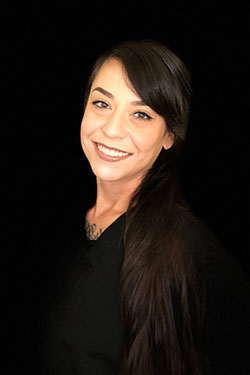 Jennifer E.
Dental Scheduling Coordinator
Bio Coming Soon