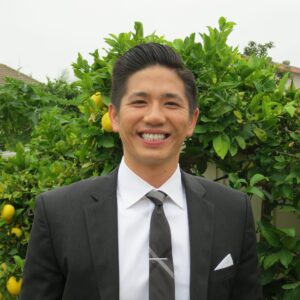 Dr. Michael Tran - Endodontist
Dr. Michael Tran discovered his passion for dentistry while attending undergraduate school for biological science at the University of Southern California, Irvine, as well as time spent shadowing his personal dentist. The desire to help patients by interacting with them and learning more about their dental needs and goals, along with enjoying working with his hands, led him to attend dental school at the University of Southern California. Dr. Tran finished dental school in 2014 and spent the next two years working as a private practice general dentist.
Thanks to his passion for learning and expanding his skill set, he returned to school in 2016 for an endodontic residency at West Virginia University. Dr. Tran has been working as a private endodontist since 2019. His desire to stay abreast of the latest advances in his chosen medical field has grown over the years as he continues to study the newest treatment options in the ever-changing field of endodontics. Dr. Tran remains committed to high-quality care that relieves the pain experienced by patients through up-to-date techniques.
Outside of the office, Dr. Tran enjoys spending time with friends and family. He can be found in the sunshine on the golf course or snowboarding on a winter day. Dr. Tran also enjoys cars, traveling, and going to the movies (and combining all three activities when possible).