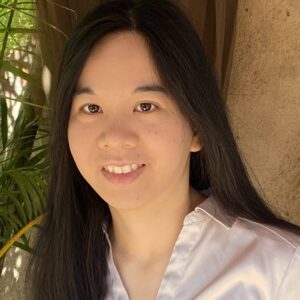 Dr. Catherine Vu is a small but enthusiastic dentist who hails from West Covina, California, and is excited to be a new member of the Palmdale community. She graduated from UCLA School of Dentistry, where she received her Doctor of Dental Surgery (DDS) degree.
She is always looking for opportunities to continue her dental education by taking post-graduate courses in order to learn and provide the best care available to patients continuously. She has taken extensive courses in implant dentistry accredited by the Global Academy of Osseointegration.
She provides comprehensive and comfortable treatment by treating her patients with respect and delivering quality care with a personal touch. Our patients know Dr. Vu for her gentle and conservative approach. She feels it is a privilege to gain a patient's trust in their dental care. She enjoys learning more about each of her patients and believes in creating a collaborative care plan that achieves their goals.
She enjoys hiking with friends and family, reading and is an avid fan of American football. Feel free to ask her about sports. She can talk for hours about that topic!