Gums and teeth benefit from brushing and flossing, but dental plaque and stains build up on tooth surfaces over time, leaving hard deposits that cause decay that brushing, rinsing, and flossing alone can't remove. At AV Sierra Dental Center, our Palmdale dentists create dental plans that include teeth cleanings every six months.
We pride ourselves on using the latest technologies to provide our patients with the very best treatment. We also employ only the most caring and friendly staff and dental hygienists, so our patients can enjoy anxiety-free dental exams. Our affordable dental cleanings are one of the simplest preventive measures that can help you maintain and enjoy a lifetime of good oral health.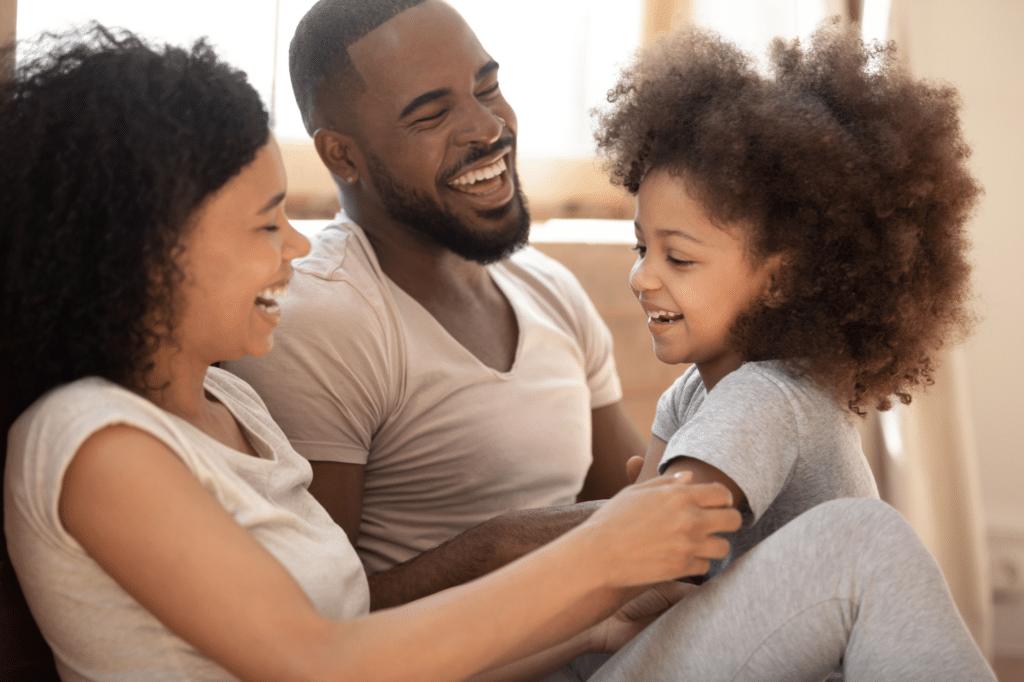 Why are Professional Teeth Cleanings Important?
Regular dental cleanings and exams are just as important as getting your oil changed in your car. Without oil changes, sooner or later, your motor will die. The same applies to your teeth and gums. You can avoid the dentist in the short term, but sooner or later, you will have problems. Our teeth cleanings and dental exams help to prevent gingivitis, tooth decay, and loss of tooth enamel. Our teeth and mouth are an important part of our body; they are how we breathe, eat, and drink. Gum disease can not only affect your oral health but has also been linked to health conditions such as heart disease, high blood pressure, and diabetes. A healthy mouth is tied to a healthy body. 
Our Teeth-Cleaning & Dental Exams Services in Palmdale, CA
We recommend dental cleanings and checkups at least every six months. For some patients, our dentists will recommend a dental exam as often as three months based on the amount and frequency of buildup and overall health. We recommend all patients with braces get cleaned every three months. The type of teeth cleaning you will need depends on the extent of the plaque and tartar buildup on your teeth. If buildup is extensive — which can result in inflammation of the gum tissue and some bone loss — a deep dental cleaning may be required. We have a team of exceptional deep-cleaning specialists to help keep your smile healthy and shining bright.
Services your dentist and hygienist will perform during your teeth cleaning include:
A review of your dental and medical history
An oral cancer screening
An evaluation of your overall oral health
X-rays to detect decay
A deep cleaning to remove stains, plaque, and tartar
Fluoride application
Sealants
Polishing of all teeth
At-home oral health education and instruction
Ultrasonic Cleaning
During professional teeth cleaning, our dental hygienist will use traditional instruments as well as an ultrasonic scaler to remove plaque, tartar, and stains that cannot be removed by brushing and flossing alone. An ultrasonic scaler achieves the desired results more comfortably by using a spray of water to remove the hardened debris, minimizing the scraping effect produced by traditional tools. Deep cleaning takes more time to complete than traditional cleaning and can even take up to 1 1/2 hours per side. During this process, the gums may feel sore, and a local anesthetic may be applied to minimize any discomfort that may occur.
Dental Exams are a Critical Part of Preventive Health Care.
Regular dental exams help protect more than just your oral health. Your overall health is directly impacted by the condition of your dental health.
During a dental exam, a member of the AV Sierra Dental Center team will check your teeth and gums for cavities and gum disease. The dental exam includes an evaluation that helps determine your risk of developing other oral problems, such as oral cancer, and checking your face, neck, and mouth for any abnormalities. Your exam may include dental X-rays (radiographs) depending on when your last images were taken. In certain situations, a discussion may take place regarding your oral hygiene habits along with proper brushing and flossing techniques.
Your dentist or dental hygienist may ask about any additional health problems or medications you take. If there is anything of note, they will take the time to discuss how your health conditions or medication might affect your oral health.
What you can Expect From a Dental Exam
During a dental exam, the experienced team at AV Sierra Dental Center will
Evaluate the condition of your teeth and gums.
Check for signs of tooth decay, and gum disease
Evaluate any issues that may require tooth restoration or replacement
Check your bite for any problems
Take dental X-rays depending on how long its been since your last set of images
Dental exams might also include counseling about diet, use of tobacco products, and other lifestyle factors that can affect oral health.
Ready to Ensure That Your Smile Stays Beautiful?
At AV Sierra Dental Center, we pride ourselves in providing our patients with the same care and information that we would make to our own family. We want you to always feel in control, so we will never push unnecessary treatments on you. We are here to serve you and your smile. Call 661-202-3542 today to schedule your professional teeth cleaning and dental exam with our Palmdale dental office and experience the AV Sierra Dental Center difference.
How much a teeth cleaning costs depend on your particular dental situation and the extent of the plaque and tartar that needs to be removed. For patients with insurance, our basic dental cleanings are almost always 100% covered. At AV Sierra Dental Center, we offer a variety of affordable dental cleaning financing options. Our goal is to make sure you can afford and plan for the type of cleaning that best serve your needs.
Professional teeth cleaning will remove stains, and your teeth will appear whiter; however, if you are looking for a dramatic change, at AV Sierra Dental Center, we offer teeth-whitening services that can give you a dramatically whiter smile quickly and affordably.
Dr. Oh recommends looking for dental products with the American Dental Association's (ADA) Seal of Acceptance. Pick toothpaste with fluoride in it to fight cavities. Your rinse should also have fluoride and bacteria-fighting properties.