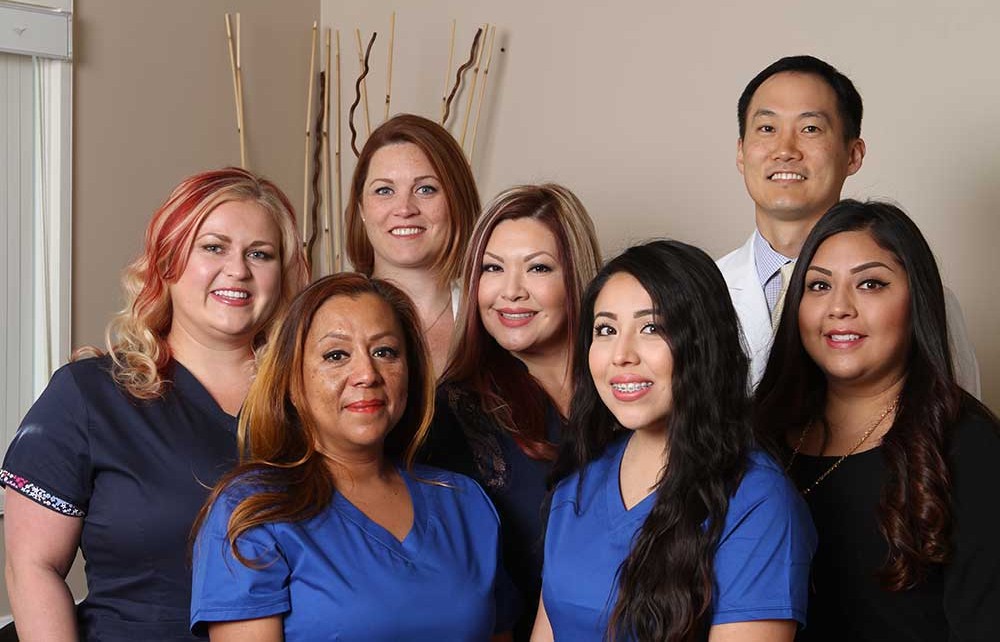 Our Promise
AV Sierra Dental Center boasts a team of dental professionals dedicated to creating and maintaining healthy, beautiful smiles. In a safe, comforting environment, we provide meticulous, uncompromising, state-of-the-art dentistry to each and every patient.
We believe the foundations of first-class dentistry are relationships built upon mutual trust, honesty, sincerity and respect. We believe in educating our patients to help them make the best decisions for their personal dental health.
We are dedicated to seeing you smile!
Our Approach
At AV Sierra Dental Center, we provide the Palmdale community with comprehensive dental care and leading-edge general, restorative, cosmetic, implant, and orthodontic treatments. Our team is dedicated to building trust-based relationships and delivering first-class dentistry, and we always make sure our patients enjoy a customer service experience that leaves them feeling genuinely valued and "in the know" about their care.
As our patient, you will enjoy extended hours that fit your schedule, family-block appointments, and flexible in-office payment options. We have created a comfortable atmosphere in our modern facility that will allow you to relax and enjoy your experience with us.
As a patient at AV Sierra, our Palmdale dentist makes getting to know you personally and earning your confidence a priority, and we want you to enjoy your visits to our office as much as you enjoy the beautiful results. We look forward to helping you achieve the smile you've always wanted and the confidence that you deserve.
Why Choose Us?
  Water & Beverage Station
  Current Magazines
 Stickers for Children
Television
Free WiFi
Blankets
Neck Pillows
Warm Towelette After Treatment
Goody Bags at the End of Cleaning Appointments