Invisalign Treatment in Palmdale. CA
You have attended every routine exam and cleaning in your dental plan, and you never skip or skimp on your at-home oral health practices. The result: You have perfectly healthy, white teeth. Now you're ready to take the next step and straighten out the imperfections in your smile, but you want to avoid traditional braces. Fortunately, at AV Sierra Dental Center, Palmdale dentist Dr. Oh offers a comfortable and nearly invisible braces option for patients with mild to moderate misalignment: Invisalign.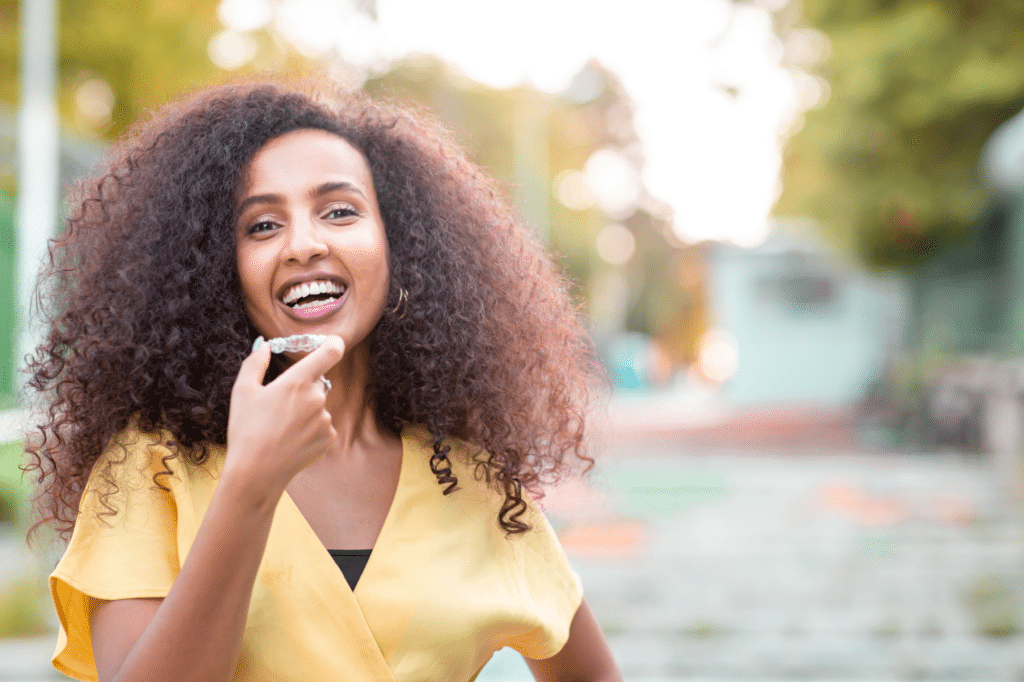 What is Invisalign?
This teeth-straightening system uses clear aligners made out of nearly invisible plastic. Unlike traditional braces, they can be inserted and removed for special occasions, eating, and your daily cleaning routines. The aligners are BPA-free, and so smooth that they don't irritate your cheeks and gums. Invisalign treatment begins with an orthodontic consultation during which you and Dr. Oh plan the desired result. A series of custom-made orthodontic aligners are then used to correct your unique misalignment.
The Invisalign Treatment Process
At your Invisalign consultation, Dr. Oh will analyze your bite and discuss your dental goals with you. Once Invisalign has been determined to be the best tooth-straightening system for you, the doctor will:
Take x-rays and impressions of your teeth to create a digital image
Map the movements of your teeth from their current position to the final desired position

Have custom-made, clear aligners designed specifically for you to wear throughout the day

Monitor your progress and have you change aligners every two weeks, advancing you to the next stage of your treatment
As you move from one aligner to the next (approximately every two weeks), your teeth will gradually shift until they reach their final, improved position.
Invisalign Treatment at AV Sierra Dental 
Invisalign clear aligners are a quick and easy way to improve your smile drastically. Our Invisalign dentist Dr. Oh is experienced in correcting mild to moderate malocclusions using clear aligners.
Call 661.202.3542 today to schedule an Invisalign consultation with our Palmdale dental office and to get the straight teeth you've always wanted.
Unlike other types of invisible braces, Invisalign treatment is appropriate for teenagers and adults alike.
Dr. Oh will determine the length of treatment based on the severity of your unique situation. On average, patients who seek out invisible braces use Invisalign for 12 months.
The cost of an Invisalign treatment is similar to traditional braces and some types of clear braces. At AV Sierra Dental Center, we offer a wide variety of payment and financing options that are designed to help you achieve straight teeth with the Invisalign system.