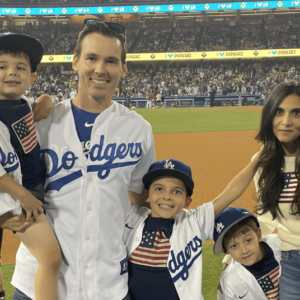 Dr. Jacob Hanseen - Orthodontist
Dr. Jacob Hanseen was born and raised in Salt Lake City, Utah, graduating from the University of Utah with a degree in Biology. He became interested in dentistry because of how it blends creativity with science. Dentistry would allow him to create with his hands while nurturing his life-long love of science and learning.
Dr. Hanseen moved to Las Vegas to attend dental school at the University of Nevada Las Vegas. After dental school, he was accepted into the Orthodontic residency program at the University of Colorado. Upon completing his residency, he and his family moved to lovely Southern California.
He is a member and diplomat of the American Board of Orthodontics and a member of both the American Association of Orthodontists and the Pacific Coast Society of Orthodontists.
Dr. Hanseen is married with three boys, Theo, Peter, and Ben. They are a family of loyal Dodger fans and attend games as frequently as possible. Outside of dentistry and the Dodgers, Dr. Hanseen also loves watching movies, spending time at the beach, and exercising.